The Best of Both Worlds
We'll start in Berlin, the cultural heart of Europe, known for its grit, glamour, & late nights. Then, those who opt for the adventure will head south to sun-kissed Split for its beaches & old world vibes.
This trip is sure to have something for everyone & every mood.
This is a freeform trip where you make your own adventure! We specialize in social travel without a daily itinerary so you can enjoy the freedom of a solo trip, the social opportunities of a group, and the relaxation of knowing your logistics are taken care of.
Limited availability | Single departure | Book by August 1, 2018
Berlin, Germany + Split, Croatia
*$2,762 $2,962 per person | September 5 - 20, 2018
Berlin, Germany
*$2,131 $2,331 per person | September 5 - 13, 2018
*Listed prices reflect departure/return to Portland International Airport & single occupancy rooms
**Contact us for rates from different airports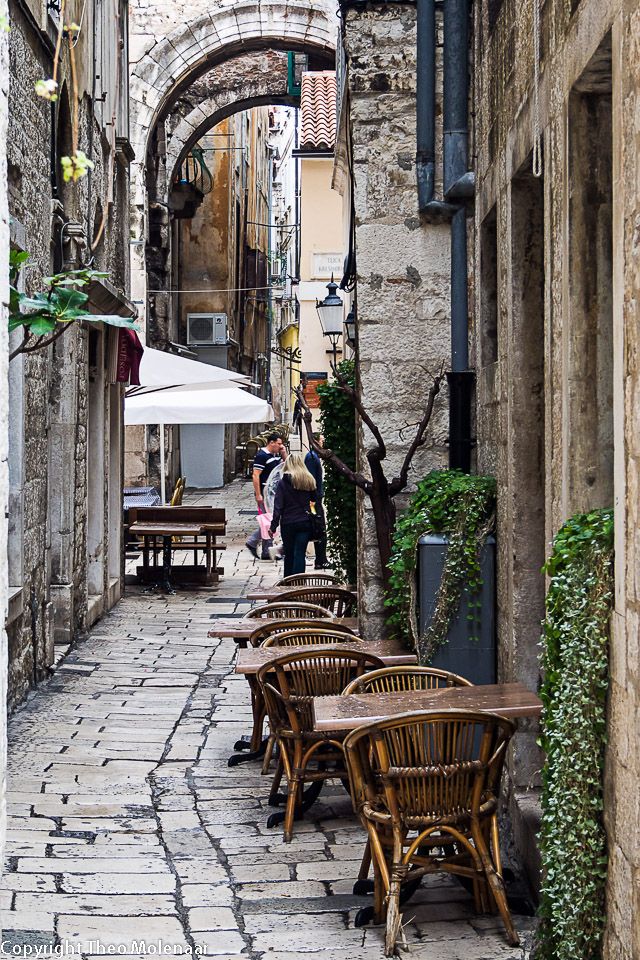 ACCOMMODATIONS
All accommodations are priced for single occupancy & are in popular centrally located (but less touristy) neighborhoods
Private bedroom in well-appointed AirBnb style homes.
Each home will have 2-4 bedrooms and be shared only with others in our group.
AIRFARE
All flights have a 2 stop max & include at least one carry-on bag Please contact for other departure cities
roundtrip Portland - Berlin
or
Portland - Berlin + Berlin - Split + Split - Portland
PRIVATE AIRPORT TRANSFERS
To/from airport & accommodations for all flights
ALL THE FREE TIME YOU WANT!
GROUP DINNER
One nice dinner at the beginning of the trip to get to know your group.
PRE-DEPARTURE GROUP INTROS
A private Facebook group will be created for your travel group so that everyone can share their daily plans & get to know eachother a bit before heading out.
CURATED TIPS, TRICKS, & RECOMMENDATIONS
We do our research! We'll send you a digital info packet to help your trip go smoother and be more enjoyable.
Expect info like: recommended things to do, what to pack, destination weather, need to know culture/language info, best travel apps, passport/visa requirements, etc.
How We Travel
We're trip leaders, not tour guides! This trip is made so that you have all the free time you want, and with a built-in group of people you can do things with (if you want). Make your every day as relaxed or fast-paced as you wish, maybe take a day trip. Sounds fun right? It is!
Have questions or need some assistance, no worries, we can help you out. We're also the main point-of-contact for all reservations and handle all the travel planning, bookings, and transportation so you can just show up and have fun.
We travel slow, because taking your time and soaking up the culture is what it's all about.
Trip Leader/Planner & Owner

Alyssa Emerson
After searching for a way to travel socially without being tied to an itinerary, I decided to put together the trips myself and help others travel too! Got a problem you need help with? Want a drinking or museum buddy? Prefer to just show up and do your thing? I've got your back! That's the whole point of a trip leader after all.
I also enjoy wandering around neighborhoods, people watching at cafes, hitting a good museum, and finding where the locals party at night.
Berlin, Germany
Arrive: September 6  |  Depart: September 13  |  7 nights
Berlin's got something for everyone. No capital city in the world feels quite like it, and maybe that's because none has had a century as eventful. A city that will leave strong impressions on you, it is permeated with the stories of the East and West Berlin, the stories of the past, the present and the future, stories of former tragedies and modern tolerance.
Today, Berlin's got a new identity as a fun-loving, disarmingly scruffy, cool and socially-conscious hotbed of ideas. A melting pot of serious business, artistic expression, hipsters, incredible parties and a ton of beer!
Don't forget the more local or special events around the city. Berlin has been putting on an international street food festival every Thursday for 5 years now. You can also go to Lollapalooza Berlin on the 8th & 9th, as well as film and literature festivals.
Location, Location, Location
We'll be staying in (or very near) one of Berlin's most dynamic and hip neighborhoods, the Kreuzberg. A foodie paradise, there is an endless supply of excellent bars and cafes, and plenty of eclectic shops and galleries to wander through during the day. It's also just one neighborhood away from the majority of must-see sights and museums, as well as a plethora of clubs.
Enjoy the Day
Berlin has no shortage of remarkable museums, memorials, historic sights and modern buildings that tend to capture the imagination of even those with little interest in history or architecture.
Check out Berlin's most famous landmark, the Brandenburg Gate. Love the contemporary arts? Don't miss the East Side Gallery, the world's largest outdoor mural collection, along a 1.3km stretch of the remaining Berlin Wall. If museums are more your style, go to Museum Island Berlin's most important treasure trove. Spread across five grand museums, you can experience 6000 years worth of art, artifacts, sculpture and architecture from Europe and beyond.
Berlin is full of surprises! Always leave room to explore unexpected areas and seize new experiences.
Split, Croatia
Arrive: September 13  |  Depart: September 20  |  7 nights
Croatia's second-largest city, Split is a great place to see Dalmatian life as it's really lived. Always buzzing, this exuberant city has just the right balance of tradition and modernity. To top it off, Split has a unique setting. Its dramatic coastal mountains act as the perfect backdrop to the turquoise waters of the Adriatic, and there's 1,700 years of history to sink your teeth into.
Once you've wandered Split's enchanting Roman old town, lingered over a coffee on its sunny waterside promenade and ventured into its beautiful surrounds, you might find yourself agreeing with the locals, who describe their city as 'the most beautiful in the world'.
Enjoy the Day
The city is famous for the vivacious outdoor life that takes over the streets in all but the coldest and wettest months: as long as the sun is shining, the swish cafés of the waterfront Riva are never short of custom.
Head to Bačvice, one of Split's most popular beaches, for swimming and sunbathing during the day and partying at night. You don't have to go far to feel Split's long history either. Roman Emperor Diocletian once ruled most of Europe, but he chose this site to retire to. Explore Diocletian's Palace where it still serves as a bustling center of the city's old town.
From there make your way to the crisscrossed footpaths and wooded heights of the Marjan peninsula, which offers the easiest escape from the bustle of central Split. A nature park with the sea on three sides, you'll be rewarded with a gorgeous panorama of the city and fantastic views over the islands.
... And Day Trips
Split is also a great base for day trips to some of the most spectacular and intriguing castles, towns and islands in northern Dalmatia (including some cool Game of Thrones locations). Take a day to see Klis Fortress, the extraordinarily well-preserved Romanesque and Renaissance architecture in Trogir, or the legendary pirate stronghold of Omiš.
Once you're in Omiš, it's well worth taking an excursion up the Cetina river. Enjoy a sedate river cruise, some adrenaline pumping white water rafting, or shoot down a zipline zigzagging through the canyon.
Location, Location, Location
We'll be staying in-between the historic and central Old Town and the very popular Bačvice beach area. This will keep the best of Split at an easy distance, allowing you to walk the promenade, shop, relax in a cafe, or chill on the beach within minutes.
Take a cue from the locals who use the word 'pomalo' (take it easy) as a greeting.
Come Along, and take break from the day-to-day
Limited availability | Single departure | Book by August 1, 2018
Berlin, Germany + Split, Croatia
*$2,762 $2,962 per person | September 5 - 20, 2018
Berlin, Germany
*$2,131 $2,331 per person | September 5 - 13, 2018
FAQs for Aspiring Travelers
You can access our secure online reservation form by clicking the "Book Trip" button on this page.
Is my booking guaranteed?
Yes. Once your purchase is confirmed, your booking is guaranteed subject to our fine print (see our Terms and Conditions for full details).
Do I get a discount for sharing a room?
Yes, there is a rebate for travelers that wish to share room together, to be refunded to each person after both bookings are confirmed. However, this is only applicable if both parties agree to a shared room ahead of time, alert our team of the request & the person's full name that you wish to room with at the time of booking, and specify if you need two beds / one bed / don't care.
The refund will be $300 per person for the Berlin only trip & $440 per person for the Berlin + Split trip.
When will I receive detailed info about my trip?
After your booking is confirmed, you will receive a Trip Planner that includes a more detailed itinerary, arrival and departure details, our tips / tricks / recommendations, an invite to your trips private Facebook group, and passport / visa requirements.
How many people will be on this trip?
We limit the group to no more than 12 fellow travelers.
Who is operating the trip and what is the cancellation and refund policy?
The trip is operated by Come Along. Come Along bears any and all responsibility for the trip, as detailed in our Terms and Conditions.
You may cancel for any reason up to 60 calendar days prior to the scheduled departure date and receive a full refund (made to the credit card used for the original booking) minus a $300 service fee. If you cancel between 59 and 31 days in advance, there is a 50% cancellation fee. Within 30 days or less of departure there is a 100% cancellation fee. Exceptions to our cancellation policy cannot be made for any reason, including weather, terrorism, travel delays, civil unrest, or personal emergencies.
Should I purchase travel insurance? If so, do you have a recommendation?
We highly recommend purchasing travel insurance for all trips. Travel insurance allows you to seek reimbursement if you are forced to cancel your trip for unforeseeable reasons, or if you need to cover medical help, emergency transport, and/or theft or accidental damage while traveling.
We recommend using World Nomads. They have very affordable all-inclusive coverage. To check them out, click here.
What if I have more questions?
Limited availability | Single departure | Book by August 1, 2018
Berlin, Germany + Split, Croatia
*$2,962 per person | September 4 - 19, 2018
Berlin, Germany
*$2,331 per person | September 4 - 13, 2018